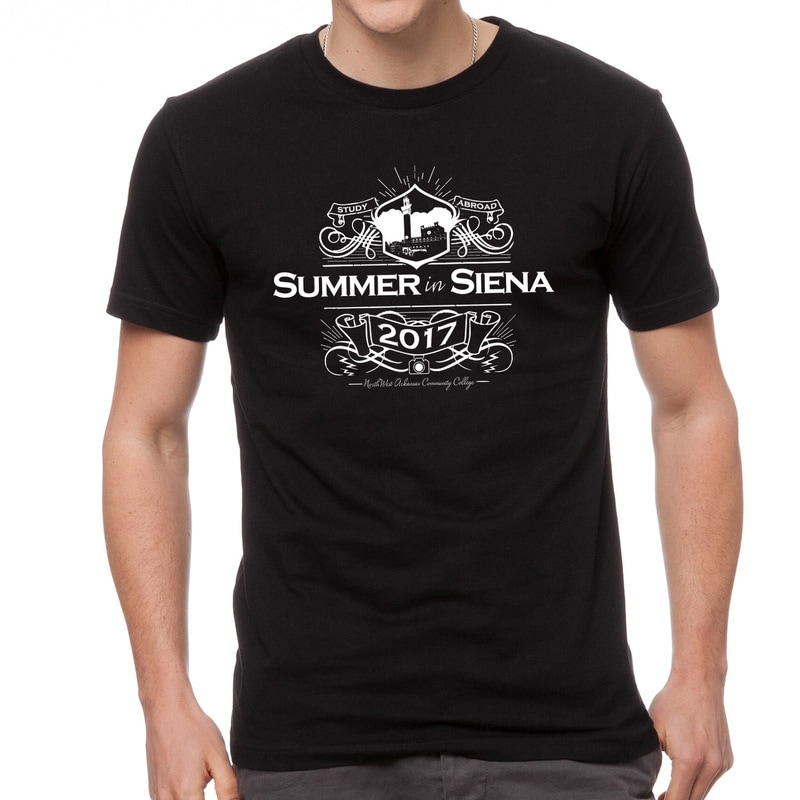 NWACC in ITALY Meeting
February 3, 2017
Mid-month in April daily emails will start. These are important easy-to-read bits of information you should know about living in Italy and International travel. Check your NWACC email daily and read then.
Start to check Facebook "NWACC in ITALY" page
​Air reservations--If you haven't made them yet stay after this meeting and Jeremy and I will be here to help
Take a look at the website NWACCinITALY.com
Your Siena arrival date--Sign List
Siena University Student ID Photos
Daily Money--€20 - €35 (breakfast is included; lunch/dinner at the University canteen is €4.50 per meal)
Where to get your cash: Siena's ATMs
Cash € is King
Which credit cards to take with you
Extended Rome Excursion "on-your-own"
Phones in Italy
Private excursions on the weekend
What to do at night: Student Safety-Never Alone
Emergencies DIAL 113
​Class Attendance is required (remember, this is Study Abroad not Spring Break Italian Style)
Sizes for your NWACC in ITALY T-shirt--Sign List
Passports and copies of your passport to carry
Meeting place in case or a national/international emergency: If class is in session, meet in the courtyard next to the main entrance to the classroom building. If class is not in session meet in the Hotel Moderno garden. We'll contact you by email and phone if an emergency arises.
Study Italian before you get there…seriously
International drivers license / carry passport
Taking the Train/Bus-the earliest departure for either is 5:00AM (takes about 1.5 hrs Siena/Florence--Note this when making departure plans
NOTE: Parents, if you would like to be on the distribution list for these Emails, contact me at milesfish@mac.com
Hotel Moderno info: breakfast included, restaurant, WiFi (weak), free parking (?), Garden, 24-hour-Front-Desk attendant, Fax, shared TV lounge area as well as in-room TVs (BBC), Daily maid service. In each room: Tv, Hairdryer, Daily free toiletries.
Victor and the Photography Class
Jeremy and Jeremy Stuff
Siena Universitá Book Bags-if you didn't get one before...
Group Photo​ (yes again)
_________________________________________________________________________________
___________________________________________
Typical INFO Email from Miles sent prior to the trip
​
Credit Cards and Cash
Discovery Cards are not accepted at many places (as of last summer) in Europe. American Express is accepted at most. Visa and Master Charge are accepted just about everywhere.
​Some small cafe/restaurants/shops will not accept credit cards; some will accept for purchases of €20 or more so always have cash available.
Phone your credit card companies and inform them that you will be using your cards while you are out of the US.
Phone and ask your credit card company if they apply "foreign transaction" fees—these can get expensive so take the cards that do not charge extra fees.
Make a copy of your credit/debit cards numbers, security numbers, expire dates, and keep it in a safe place. Also record the credit card phone number (national and international) you should call in case of a lost card.
Do not carry US dollars and exchange them for Euro's in Italy; noncompetitive exchange rates, hidden fees, etc. can be extreme. Travelers checks are non-existence.
ATMs are the way to go. Pay cash at all times if possible. Use your credit cards for larger planned purchases.
Before you depart, make a person-to-person visit to your bank to make sure your bank knows you will be out of the country using your debit card. Some banks will only OK out-of-the-country use for a month at a time; you should sign up for each month that you will be outside the US. While you are there ask your bank your daily limit for international withdrawals.
In Italy try to use ATMs that are physically connected to an Italian bank (there are several in the Siena city center, I'll point them out during our first walking tours of the city center); they will not charge you a percentage for your withdrawals. You will only be charged the fee from your USA bank ($2-$5).
Other independent ATMs (not connected to an Italian bank--they are everywhere) will charge you a fee of 1-3% plus your USA bank fee.
Since you will be charged a US bank fee per ATM withdrawal transaction, most agree that its best to make larger, less frequent withdrawals.
When an ATM post a daily limit, remember that that limit is in €s so do the math on the conversion rate and add your US bank fee before you key in an amount.
Dollar to euro conversion rates change daily; get a free conversion rate app for your phone before you go. Set it at €1.00 = _____USD.
(Here is a simple example for the conversion impaired) If the conversion rate is €1.00 = $1.09 USD and you want to know how many USDs it would take to equal €300.00, multiply 1.09 X 300 = 327. So, it takes $327 to make €300. If your US bank limit is $300 and you key in €300 you will be declined because you are asking for $327.
When you land in Italy, withdraw enough euro to get you from the airport to Siena (€50 should do it). You can make a larger withdrawal once you get to Siena and the ATM rates are more to your advantage.
Italian banks are only open in the morning and one hour in the afternoon on weekdays. ATMs are open 24/7 but may run out of money on the weekends.
Bring backup credit cards (and ATM cards if possible) just in case.
Make sure your credit/ATM card won't expire before you return.
Hotel Moderno's school rates are based on
arriving Siena June 2 and departing Siena July 1.
Early/Late departures are possible. Notes for additional lodging are at the end of this form.

Siena's Hotel Moderno Roommate Assignments

DOUBLES (6 double rooms)

Room "A"
1
2
Room "B"
1
2

Room "C"
1
2

Room "D"
1
2
Room "E"
1
2

Room "F"
1
2


TRIPLES (3 triple rooms)

Room "G"
1
2
3

Room "H"
1
2
3

Room "I"
1
2
3

Special Request for Single Room (about €15 per day extra—to be paid with the last NWACC in ITALY payment)
1
2


Hotel Moderno Lodging Note for Extended Stay: students who want to stay a few extra days—July 1 and July 2: Palio Madness—must pay an additional €80 per day (€40 per person double)/€90 per day (€30 per person triple); July 3 rates are back to €21 per person; early arrival rates are €21 per person, per room—If you are arriving early/departing late as a single traveler, you would need to reserve a single room for the extra days or pay the full price for a double room. Extra lodging to be paid with the last NWACC in ITALY payment)