​October 6/7:
​Exam--Medieval & Renaissance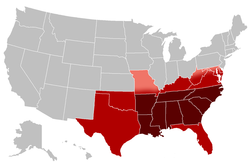 MUSIC: Historical and Social Perspective
Southern Man
Sweet Home Alabama
________________________________________________________________________________________________________
---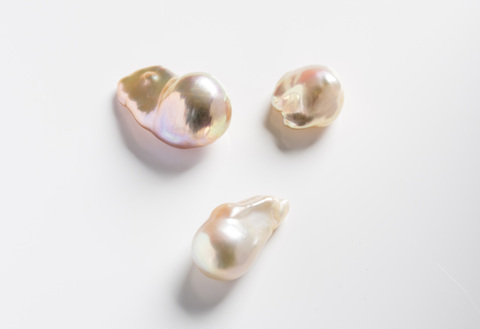 Program #7
B A R O Q U E
---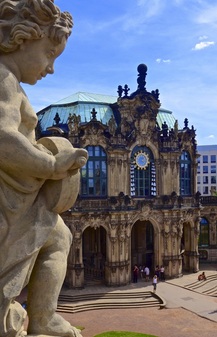 Music in the Baroque Age--1600-1750

The Baroque was a time of a great intensification of past forms in all the arts: painting saw the works of Vermeer, Rubens, Rembrandt, and El Greco -- in literature it was the time of Molière, Cervantes, Milton, and Racine -- modern science came into its own during this period with the work of Galileo and Newton. In music, the age began with the trail-blazing works of Claudio Monteverdi, continued with the phenomenally popular music of Antonio Vivaldi and the keyboard works of such composers as Couperin and Domenico Scarlatti, and came to a close with the masterworks of two of the veritable giants of music history, Johann Sebastian Bach and George Frideric Handel.


---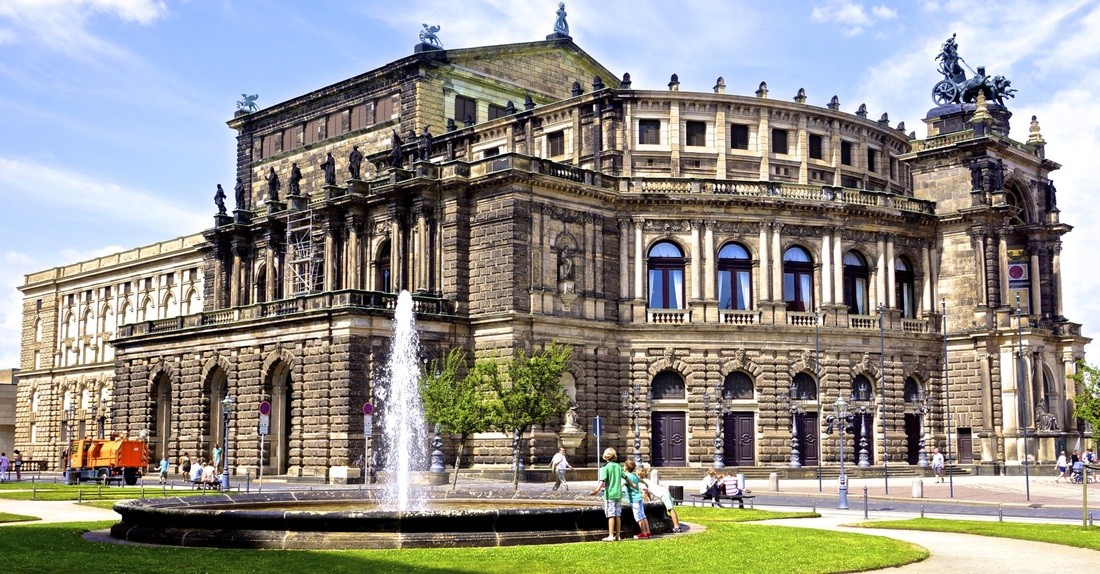 The beginnings of OPERA
In the last years of the sixteenth century, a group of musicians and literati in Florence, Italy experimented with a new method of composing dramatic vocal music, modeling their ideas after the precepts of ancient Greek theater. Their intent was that this new music should prove more direct and communicative to an audience, as the complex
polyphony
of the
Renaissance
could very often obscure the text being sung. They instead set a single melodic line against a basic chordal accompaniment, and with this notion of
homophony
, a new era of music began. The Florentine
Camerata
called this new form of musical-dramatic entertainment
opera
. The first operas were private affairs, composed for the Italian courts. But when in 1637 the first public opera house opened in Venice, Italy, opera became a commercial industry, and the genre in which many composers throughout history first tried out new ideas and new techniques of composition.
CLICK HERE for a Youtube trailer for Monteverdi's L'ORFEO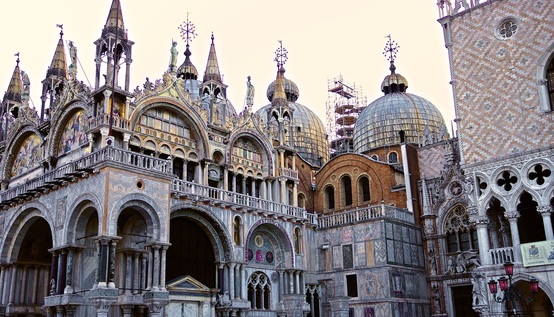 1.
Claudio Monteverdi
Born: Cremona, (baptized May 15, 1567)
Died: Venice, November 29, 1643
The son of a doctor, Monteverdi studied music at the town cathedral in Cremona, and attained his first position as composer and instrumentalist at the court of the Duke Vincenzo Gonzaga of Mantua in 1591. In 1599 he married a singer at the court, Claudia de Cattaneis. The couple had three children before her untimely death in 1607. The composer remained a widower for the rest of his life. Although unhappy and grossly underpaid in Mantua, Monteverdi remained there until the death of Vincenzo in 1612, when he was relieved of his duties by the new duke. Soon after however, he was invited to serve as
maestro di cappella
at the Basilica of St. Mark in Venice, an extremely prestigious post. Monteverdi remained in Venice until his death in 1643.
Although required by his employers to compose much sacred music throughout his career, Monteverdi seemed most happy (and his art in greatest evidence) with secular music. Monteverdi composed and published dozens of
madrigals
throughout his life, and Zefiro torna is an excellent example of his art in that secular form. In this madrigal, Monteverdi uses the common technique of spinning out the melodic lines, one after the other, over a repeated bass figure. One of Monteverdi's undoubted sacred masterpieces are the
Vespers of the Blessed Virgin
, composed in 1610. Monteverdi's settings here vary between Renaissance
polyphony
and the newer
homophonic
sound of the Baroque. He was a master of both forms. The power and fervor of the writing can be heard in the "Lauda Jerusalem" from the Vespers of 1610, with the sound of instruments added to the choir.
Internationally famous through the publication of his
madrigals
, Monteverdi scaled new artistic heights with the composition of his
operas
. Many consider him the grandfather of modern opera. His first was
L'Orfeo
, called by the composer a "fable in music," and was composed for the court of Duke Vincenzo in 1607. Many operas followed, but the music to them is unfortunately lost. Monteverdi's final opera, written in 1642 when he was in his seventies, remains one of the landmarks of the new genre and his undisputed masterwork. Although the manuscripts that have survived consist only of the bass line and vocal parts, comprising mostly dramatic
recitativo
(melodic declamations over the bass, to which the instrumentalists fill in appropriate harmonies), the ensemble passages are of exceptional beauty. The frankly erotic moments between Nero (originally a part for a
castrato
) and Poppea (
soprano
) contain music that can still move and amaze modern audiences, as can be heard in the final duet,"Pur ti miro" from
L'Incoronazione di Poppea
. Opera remained popular throughout the Baroque age, culminating in the stage works ofGeorge Frideric Handel.
With his death in 1643, Monteverdi's music fell into oblivion, as it was the nature of the times to perform only the very newest music. (Public concerts as we know them did not generally come about until the nineteenth century.) With the early music movements of the twentieth century and the rediscovery of his madrigals and sacred music, Claudio Monteverdi has at last been recognized as one of the true masters of Western music.
1.
Monteverdi's Vespers
2.
Monteverdi Vespers of 1610, Nisi Dominus BBC Proms
3.
Claudio Monteverdi
Final duet : "Pur ti muro" Nerone/Poppea
Resources: Translation of "Pur ti miro" by C. MonteverdiMusic: C. Monteverdi Libretto: G.F Busenello
Poppea: I gaze at you
Nero: I delight in you
P: I tighten closer to you
N: I am bound to you
P: I no longer suffer
N: I no longer die
P/N: Oh my life
Oh my treasure.
I am yours
You are my hope
Say it always
My idol
Ever you are
Yes my beloved
Yes my heart
My life, yes
---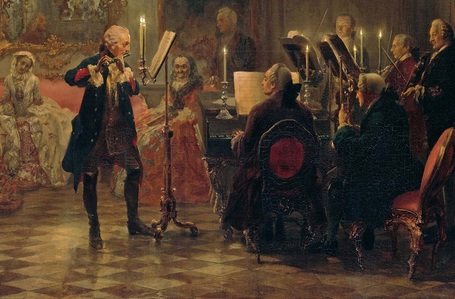 The Baroque Concerto
With the rise of purely instrumental music in the Baroque Age, there also arose a flowering of instrumental forms and virtuoso performers to play them. One of the earliest masters of the soon-to-be predominant form of the
concerto
was the Italian composer and violinist
Arcangelo Corelli (1653-1713)
. Corelli pioneered the form of the
concerto grosso
, in which the principle element of contrast between two independent groups of instruments is brought into play. The larger group is called the
ripieno
and usually consisted of a body of strings with harpsichord
continuo
, while a smaller group or
concertino
consisted of two to four solo instruments. The various sections of the concerto would alternate between fast and slow tempos, or
movements
. Later composers of the period such as
Johann Sebastian Bach
and
Antonio Vivaldi
transformed this genre into the
solo concerto
, in which the solo instrument is of equal importance as the string orchestra.
​
Baroque Concerto: Handel's Trumpet Concerto

​Baroque Double Concerto: Vivaldi's Concerto for Two Mandolins
Classical/Romantic Concerto: Tchaikovsky Violin Concert / 3rd met
---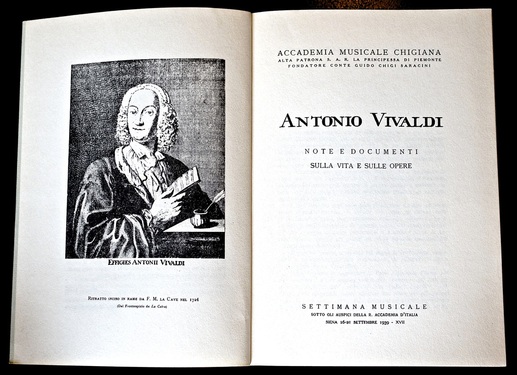 2.
Antonio Vivaldi
Born: Venice, March 4, 1678
Died: Vienna, (buried July 28, 1741)
Another Italian composer and virtuoso violinist, Antonio Vivaldi is remembered today for the enormous number of
concertos
he composed throughout his lifetime. He most likely learned the violin from his father, himself a violinist at St. Mark's in Venice. Antonio took holy orders to enter the Catholic Priesthood, and became known as "The Red Priest" due to the color of his hair. He became a teacher in Venice at the Ospedale della Pietà in 1703, and later became the director of concerts there. His music was extremely popular, and he traveled a great deal over Europe, spreading his fame as a violinist and composer. During the 1730s, however, his popularity began to abate and in 1738 he was dismissed from the Ospedale. Desperate, he eventually settled in Vienna in 1740, hoping to reclaim his fame. He didn't, and he died there the next year, to be buried in a modest grave near the site where Mozart would be buried 50 years later.
Vivaldi's most famous compositions are the
concertos
for one or more solo violins and string orchestra, although he composed a great deal of music in other genres, including
cantatas
,
operas
,
trio sonatas
and others. Indeed, Vivaldi's instrumental works lay the foundation for the development of the
concerto
into the Classical Period. Among his published collections of string concertos are included
La Stravanganza, Op. 4
,
La Cetra, Op. 9
, and the ever-popular
The Four Seasons
, comprised of four concertos, each depicting aspects of the seasons of the year. For instance, the third movement of the Concerto in F "Autumn" imitates the sounds of a hunt. Vivaldi followed the usual pattern of the era in his concertos by framing a melodious or dramatic slow second movement with fast and lively first and third movements. Of his more than 500 concertos, some 290 are for violin solo and strings, or for string orchestra alone. However, Vivaldi also composed a great number of
concertos
for other instruments and various instrumental combinations. One such work is the sprightly Concerto in G major for two mandolins. The solo concerto reached its culmination during the later Classical Period in the concertos of
Mozart
and
Beethoven
.
Vivaldi's Spring from the Four Seasons
​
Vivaldi's Staircase, The Metropole, Venice
---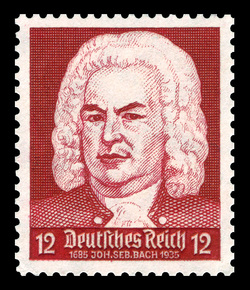 3.
Johann Sebastian Bach
Born: Eisenach, March 21, 1685
Died: Leipzig, July 28, 1750
Regarded as perhaps the greatest composer of all time, Bach was known during his lifetime primarily as an outstanding organ player and technician. The youngest of eight children born to musical parents, Johann Sebastian was destined to become a musician. While still young, he had mastered the organ and violin, and was also an excellent singer. At the age of ten, both of his parents died within a year of each other. Young Sebastian was fortunate to be taken in by an older brother, Johann Christoph, who most likely continued his musical training. At the age of fifteen, Bach secured his first position in the choir of St. Michael's School in Lüneburg. He travelled little, never leaving Germany once in his life, but held various postitions during his career in churches and in the service of the courts throughout the country. In 1703 he went to Arnstadt to take the position of organist at the St. Boniface Church. It was during his tenure there that Bach took a month's leave of absence to make the journey to Lübeck (some 200 miles away, a journey he made on foot) to hear the great organist
Dietrich Buxtehude
. One month turned into five, and Bach was obliged to find a new position at Mülhausen in 1706. In that year he also married his cousin, Maria Barbara. Bach remained at Mülhausen for only a year before taking up a post as organist and concertmaster at the court of the Duke of Weimar.
In 1717, Bach moved on to another post, this time as
Kapellmeister
at the court of Prince Leopold in Cöthen. During the years Bach was in the service of the courts, he was obliged to compose a great deal of instrumental music: hundreds of pieces for solo keyboard, orchestral dance
suites
,
trio sonatas
for various instruments, and
concertos
for various instruments and orchestra. Of these, the most famous are the six
concerti grossi
composed for the Duke of Brandenburg in 1721, and the Brandenburg Concerto no. 3 exemplifies the style of the
concerto grosso
in which a small group of instruments (in this case a small ensemble of strings) is set in concert with an orchestra of strings and continuo. Of Bach's music for solo instruments, the six
Suites for violoncello
and the
Sonatas and Partitas for solo violin
are among the greatest for those instruments. The Violin Partita no. 3 contains an example of a popular dance form, the
gavotte
.
Maria Barbara died suddenly in 1720, having borne the composer seven children. Within a year Bach remarried. The daughter of the town trumpeter,
Anna Magdalena Bach
would prove to be an exceptional companion and helpmate to the composer. In addition, the couple sired thirteen children. (Of Bach's twenty off-spring, ten died in infancy. Four became well-known composers, including Carl Philipp Emanuel and Johann Christian.) Soon after his second marriage, Bach began looking for another position, and eventually took one in Leipzig, where he became organist and
cantor (teacher)
at St. Thomas' Church. He remained in Leipzig for the rest of his life.
A devout Lutheran, Bach composed a great many sacred works as his duties required when in the employ of the church: well over two hundred
cantatas
(a new one was required of him every week), several
motets
, five masses, three oratorios, and four settings of the Passion story, one of which, The St. Matthew Passion, is one of western music's sublime masterpieces. Bach also wrote vast amounts of music for his chosen instrument, the organ, much of which is still regarded as the pinnacle of the repertoire. One such work is the tremendousPassacaglia and Fugue in C minor.
Towards the end of 1749, Bach's failing eyesight was operated on by a traveling English surgeon, the catastrophic results of which were complete blindness. His health failing, Bach nevertheless continued to compose, dictating his work to a pupil. He finally succombed to a stroke on July 28, 1750. He was buried in an unmarked grave at St. Thomas' Church.
Bach brought to majestic fruition the
polyphonic
style of the late Renaissance. By and large a musical conservative, he achieved remarkable heights in the art of fugue, choral polyphony and organ music, as well as in instrumental music and dance forms. His adherence to the older forms earned him the nickname "the old wig" by his son, the composer Carl Philip Emanuel Bach, yet his music remained very much alive and was known and studied by the next generation of composers. It was the discovery of the
St. Matthew Passion
in 1829 by Felix Mendelssohn that initiated the nineteenth century penchant for reviving and performing older, "classical" music. With the death of Johann Sebastian Bach in 1750, music scholars conveniently mark the end of the Baroque age in music.
1
Bach, 10 min. Bio
Part I (Class start at 9:00)
Bach, 10 min. Bio Part II
(Class all of Part II)
2.
Bach, Toccata and Fugue in d minor
Bach, Toccata and Fugue in d minor (FOA)
3
. Bach, Brandenburg Concerto #3, First Movement, Allegro
4
. H-moll Messe von J.S.Bach: Dona nobis pacem
Bach's B minor Mass-Dona nobis pacem
---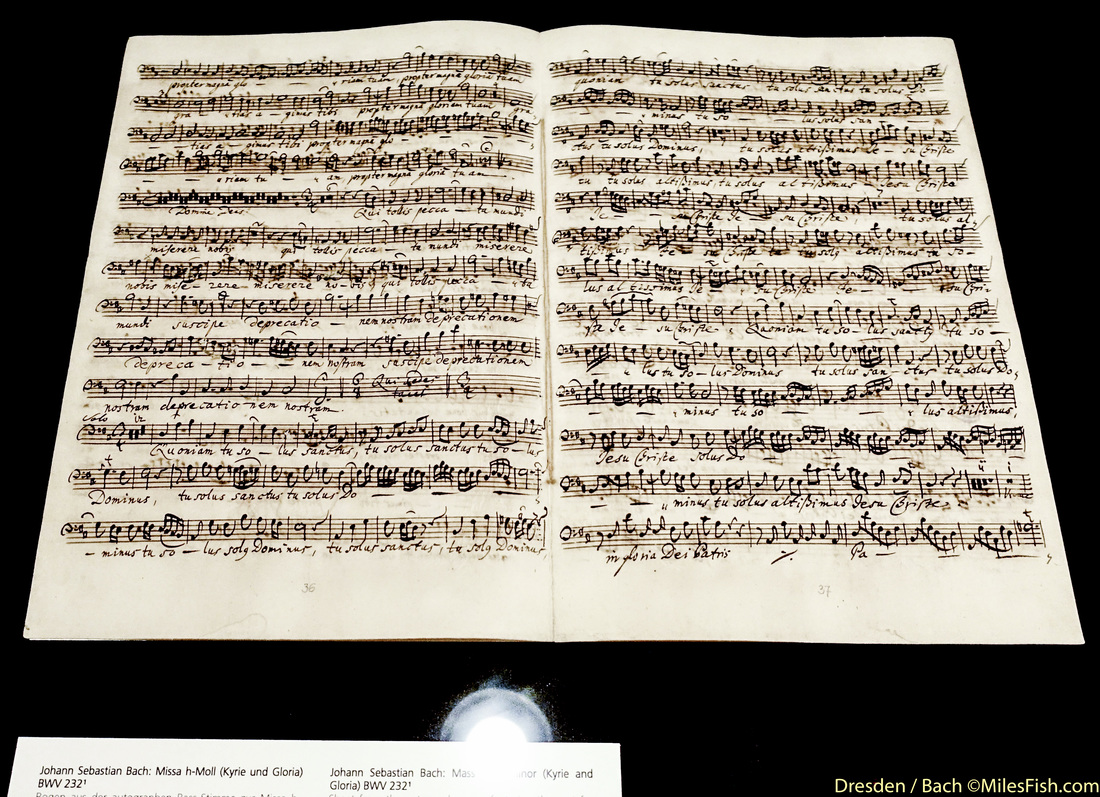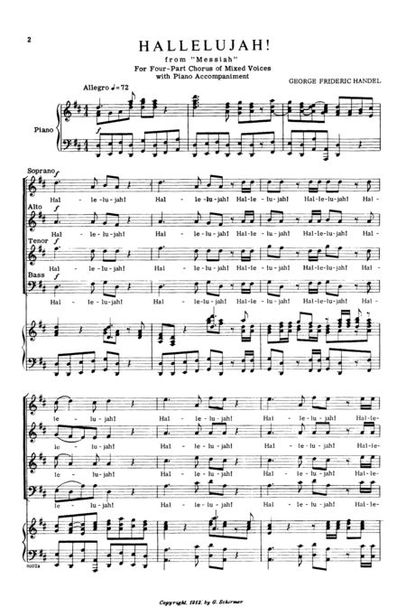 5.
​George Frideric Handel
Born: Halle, February 23, 1685
Died: London, April 14, 1759
Born in the same year and country as Johann Sebastian Bach, young Georg Friederich Händel (the original German spelling of his name) was playing the violin, harpsichord, oboe, and organ by the age of eleven. Drawn to the theater from an early age, Handel went to Hamburg in 1703 and began composing Italian
operas
. From 1706 to 1710, he sojourned in Italy where he met both Domenico Scarlatti and Arcangelo Corelli, and came under the influence of Italian melody. Upon his return to Germany, Handel became
Kapellmeister
to the Elector Georg of Hanover. Unhappy with his duties there, however, Handel made a trip later in 1710 to London, where Italian
opera
was fast becoming all the rage. He produced an opera to great acclaim in London and, having tasted success, reluctantly returned to Germany. Obtaining permission to return to England in 1712, Handel once again composed several operas as well as some ceremonial music for Queen Anne. The Queen gave the young composer an annual stipend of £200 in hopes of keeping him in London as court composer. Handel never did return to Hanover. He remained in England for the rest of his life, becoming a naturalized citizen in 1726 and anglecizing his name to George Frideric Handel. A potentially embarrassing situation arose for the composer when Queen Anne died in 1714 and was succeeded by King George I -- the very Georg of Hanover to whose court Handel had never returned! But relations between the two must have remained amicable, for Handel's royal stipend was doubled before too long, on top of which he was granted another stipend from the Princess of Wales.
Throughout his career, Handel continually composed much wonderful instrumental music, including many fine organ concertos, a good amount of keyboard music, and celebratory music such as the
suite
of airs and dances known as the Water Music, written to accompany a royal barge trip down the Thames in 1717. There is also the
Musick for the Royal Fireworks
, composed in 1749 to celebrate the peace of Aix-la-Chappelle, which had been declared the previous year. Following the model of
Corelli
, Handel also completed two sets of
concerti grossi
, some of the finest examples of the genre from the late Baroque, an example of which is the Concerto Grosso, Op. 6 no. 5. Of course, he was obliged to compose much choral music for the court, too. Among these works are the
anthems
written for the Duke of Chandos, various
odes
, and the four majestic
Coronation anthems
from 1727.
But these compositions were incidental to Handel's main reason for having settled in England: the composition and production of Italian
opera
for a fashionable and eager audience. And produce them he did, becoming as much involved with the business end of things as with the creative. Beginning with
Rinaldo
in 1711, Handel rapidly composed over forty operas between 1712 and 1741. Many of these met with great success and brought Handel a great deal of fame and money. Some of the more famous of these operas are
Giulio Cesare
(1724),
Alcina
(1735), and
Serse
(1738). Many of these scores contain much fine music, and an
aria
such as "Or la tromba" from
Rinaldo
illustrates the pomp, grandeur, and vocal virtuosity to be found in the Italian operas of the late Baroque. Yet as dramatic entertainment these works fail to stand up today, mostly because of the ridiculously stilted
librettos
to which they are set. Indeed, even at that time it was recognized that some changes had to be made, and within the next thirty years, Christoph von Gluck began implementing those changes. Although Handel's operas were immensely popular when they were written, by the 1730s public interest in opera had faded considerably, and Handel ended up losing a great deal of money continually attempting to find further success in the genre.
Eager to find a new audience, Handel turned to the composition of
oratorio
: dramatic, non-staged works for the concert hall, usually with a great deal of choral music, and most often with a Biblical subject, the text in English. His first such composition (
Esther
) had been written in 1732, and its success was followed with other oratorios. By 1740 Handel had already composed two of his greatest works in the genre,
Saul
, and
Israel in Egypt
. Handel infused these Biblical stories with the melody, majesty, and drama he had previously lavished on his operas, and such works as
Solomon
,
Jephtha
,
Samson
,
Joshua
,
Israel in Egypt
, and
Judas Maccabeus
brought the composer ever more fame and recognition. But Handel's genius is nowhere more evident than in the sublime music he provided for his most famous oratorio,
Messiah
, which had its premiere in Dublin in 1741. Its success was immediate and resounding, and the work has never been out of the repertory since. The incredible successes of Handel's
oratorios
made a deep and lasting impression on English music for the next century, and no native-born musicians were able to gain a foothold with the public due to their continuing popularity. Not until the Nationalist movement of the late eighteenth century would England produce any composers of lasting international stature.
In 1751, Handel began having trouble with his eyes. He endured three operations on his eyes at the hands of the same surgeon who had unsuccessfully operated on Johann Sebastian Bach, and the results were the same -- complete blindness. Handel kept performing though, and died a week after suffering a collapse following a performance of
Messiah
in 1759. He was buried in state in Westminster Abbey. A biography of Handel was written the year after his death by the Reverend John Mainwaring -- the very first biography to be written of a composer.
1. Handel's Messiah
2. Handel's Messiah History
3. Handel's Hallelujah Flash Mob (Food Court)
4. Handel's Hallelujah Flash Mob (Macy's)
6.
Water Music
7.
Hallelujah
from Handle's MESSIAH--with nuns
---
_____________________________________________________
Information from Music History 102: a Guide to Western Composers and Their Music
Designed, compiled and created by Robert Sherrane It is from the "ipl2 Library" Special Collections Series
Some information has been abridged.