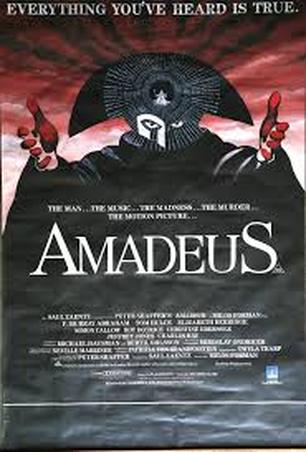 ---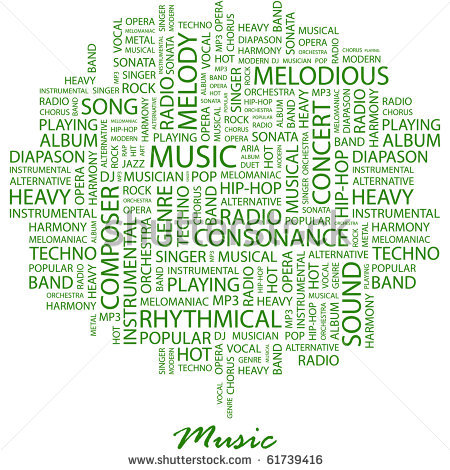 Web Addresses for Music Terms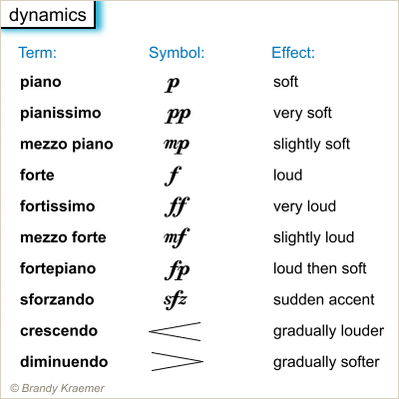 FYI: The many TERMS for "Dynamics"
---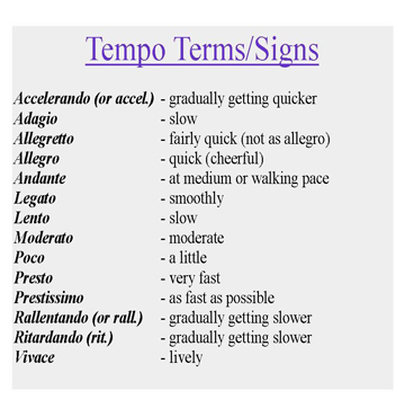 FYI: The many TERMS for "Tempo"
---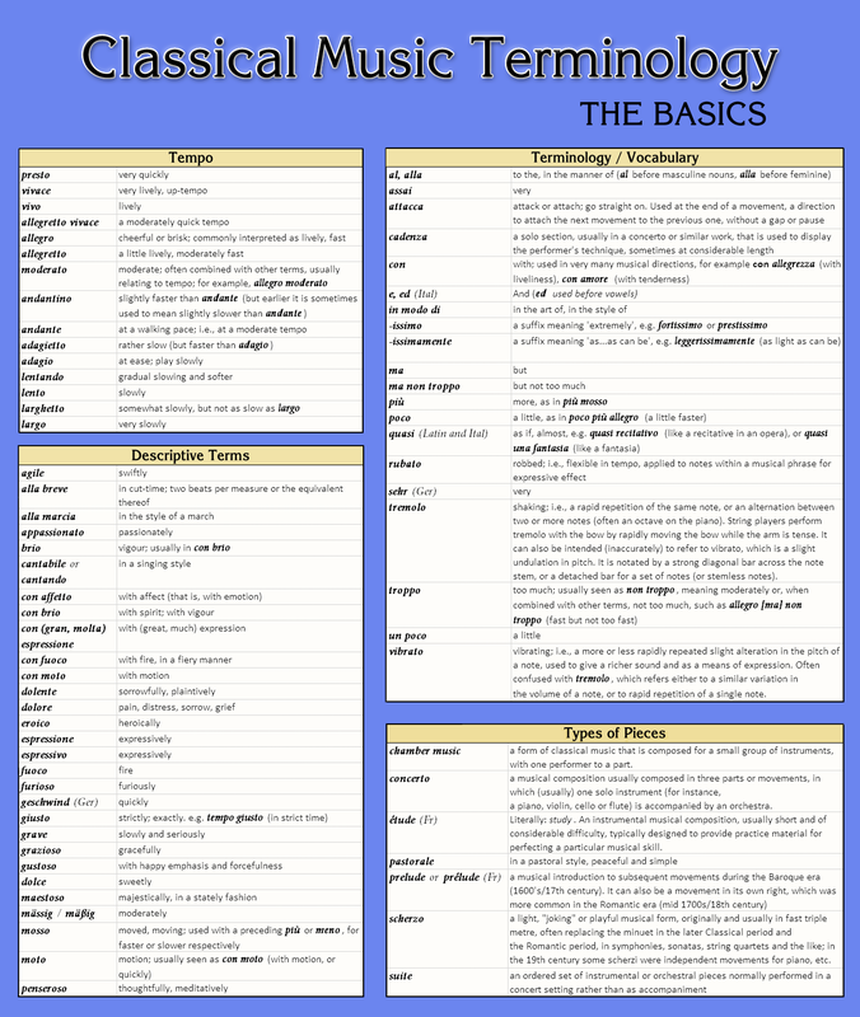 FYI Above: A comprehensive list of often used Music Terms
---
_________________________________________________________
In-Class GROUP PROJECT--30 Points Pop Quiz
EMOTIONS of MUSIC
and
TERMS of MUSIC
Use your laptops, tablets, smartphones, etc. We'll divide into groups then each group will find a video example of the TERMS and the EMOTIONS.
Find a YouTube example for each TERM and each EMOTION (some examples may be used for more than one term). Email your Youtubes examples to
m
fish@nwacc.edu
as soon as you finish. Your grade will be based on the email you send.
On the email subject enter "GROUP A, sec 4 or sec 5"
The email should include Your Group's Name (Group A,B,C...)
The full name of each person in your group
Your Youtube address that I can click to listen
The terms/emotions each Youtube represents
In your email state the term/emotion then provide a working Youtube link.
Your grades will be posted in the Blackboard grade book as two
separate POP scores (one for TERMS (20 points) and one for EMOTIONS (10 points). You and your group will be graded on the links emailed to me at the end of this class period.
---
Reminder:
Upcoming Homework Assignment______________________________________________

#2 Assignment: Margulis Paper--
DEADLINE: September 3 (midnight)
Margulis paper
Read the following article (link below in green) by UofA's Lisa Margulis then write a
750
words paper
.
Briefly tell...
1. what the article is about
2. your opinion/reaction to the information in the article.
3. Do not cut and paste long quotes from the article, use your own words to summarize the article.
Send your papers to Miles Fish at
mfish@nwacc.edu.
On the email SUBJECT line state your name/section/day(s) you meet/and the word "Margulis"
EXAMPLE: John Doe, 04, m/w, Margulis
Papers that do not contain this information will be returned.
(no papers will be read/graded after the deadline).
As always correct grammar, punctuation, spelling, etc are part of the grade.
CLICK below:
"The Music in You"
__________________________________________________
​