Lesson #14
Sound and Movie Music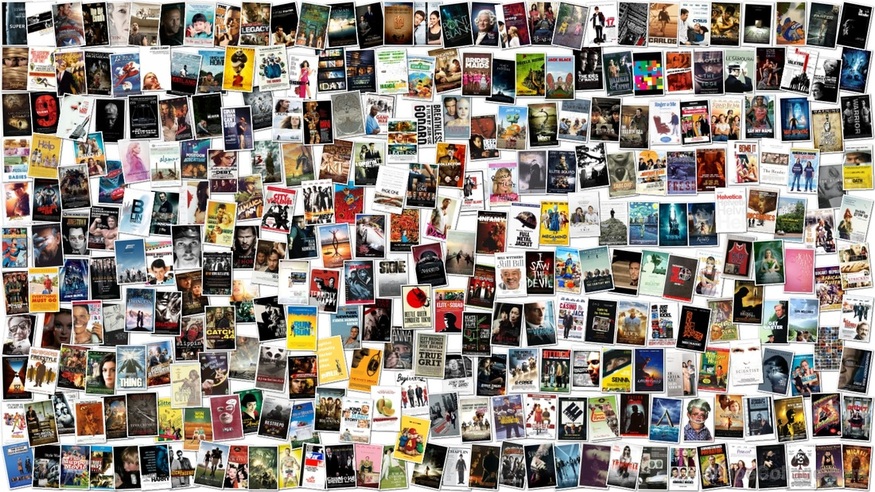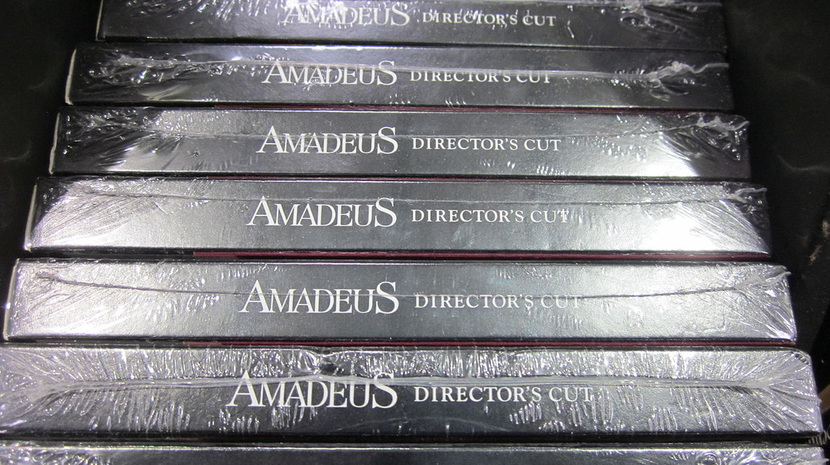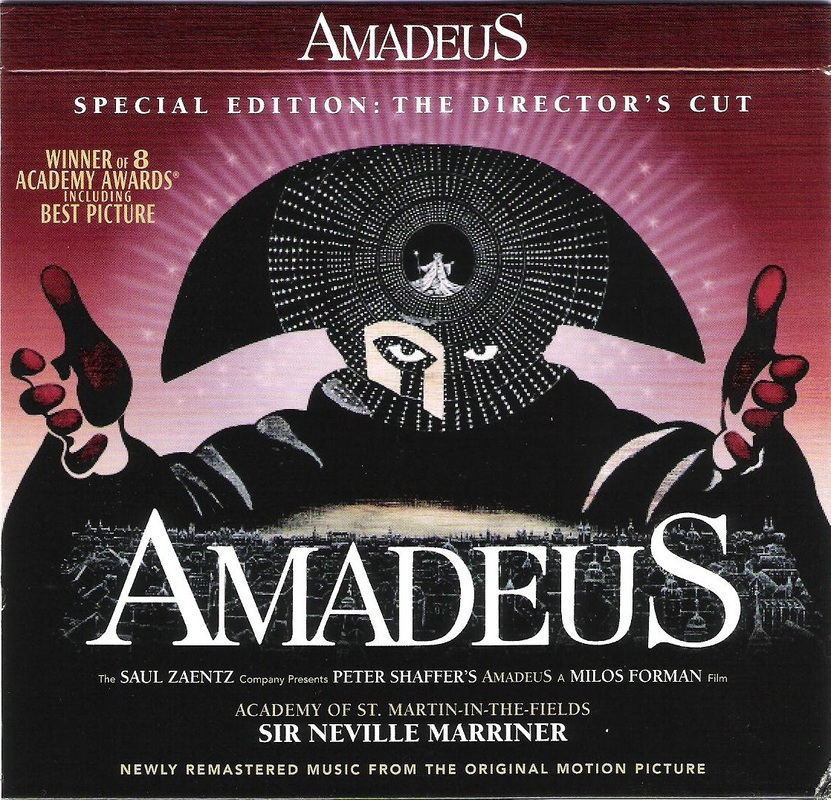 **** 4 out of 4 stars
(Introduction of Review by Roger Ebert)

Happy people are pleased by the happiness of others.
The miserable are poisoned by envy.
They vote with Gore Vidal and David Merrick, both credited with saying, "It is not enough that I succeed. Others must fail."
Milos Forman's "Amadeus" is not about the genius of Mozart but about the envy of his rival Salieri, whose curse was to have the talent of a third-rate composer but the ear of a first-rate music lover, so that he knew how bad he was, and how good Mozart was.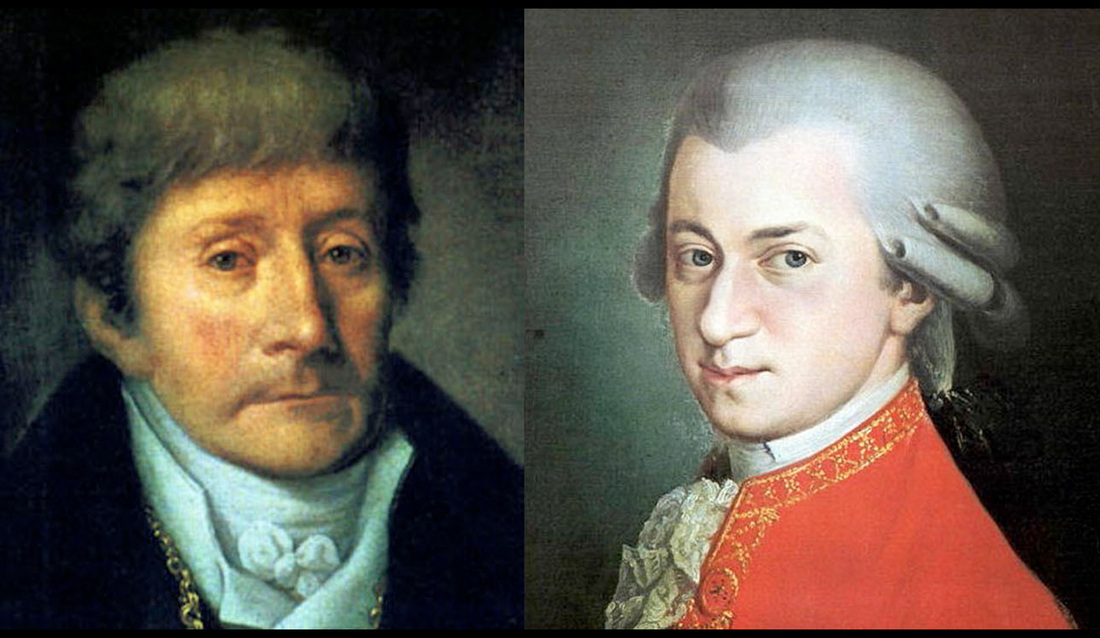 Some notes about the Movie Part One
Amadeus is the name Mozart gave himself after a trip to Italy. Amadeus means Gift From God.
This is more than the Director's Cut it is the director's edition.
Location shots of Vienna filmed in Prague (Foreman's home).
Opening scene…Salieri did attempt suicide.
Salieri was the most important composer/teacher of his day, probably lived a lavish lifestyle much like depicted in the movie.
Insane asylum: Salieri spent his last years here suffering from dementia.
The friction between Mozart and Salieri was real.
Scene showing Mozart as a child prodigy…true.
Scene showing the first concert--at the Archbishop's palace--probably a true picture of what a concert might have looked back in Mozart's day (except probably Mozart would have conducted from the keyboard). Note the opulence of the Archbishop's palace.
Scene where Mozart proposes marriage...he earlier proposed to Constanze's older sister and she refused him.
Scene with Emperor and music staff fiction probably gives a good picture of what it may have been like to be on the Emperor's staff.
Wig scene…
Mozart meets the Emperor and music staff with the Emperor playing Salieri's composition fictions but makes a true point about Mozart…his phenomenal memory (Sistine Chapel Choir example).
Music discussion about which language for an opera fiction but true in spirit of the times.
Singing Teacher Scene: Salieri was a famous vocal teacher as well as composer. After his composing years, he was a famous teacher (Beethoven, Schubert)
Opera diva and fiancé scene after the opera: Mozart was a womanizer
Scene with Mozart's father talking with the Archbishop about keeping Mozart employed true in spirit.
"Doesn't make copies" scene based on truth about Mozart's compositions.
Scene where Salieri comes on to Mozart's wife, Constanze, and propositions her are not founded in truth (was not in the final movie).
Salieri basically got a bad rap in the movie because it only focused on his hatred for Mozart.
(Class stop viewing at 1:07 start next week as 1:08)
______________________________________________________________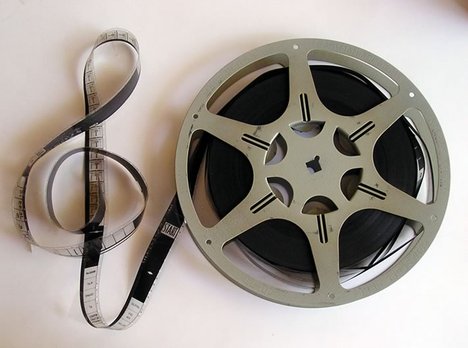 Music Appreciation VIVALDI REMINDER:
Write a paper based on the Vivaldi article in the edition of Choral Journal. A simple synopsis or overview will be sufficient. Papers must be more than 250 words long (Word "word-count" is used).
The Vivaldi paper is due no later than midnight December 11.
Send the completed paper to
mfish@nwacc.edu
it is also good to send a copy to my personal address
milesfish@mac.com
Also you must CC a copy of your paper to yourself with the date you submitted and save it in case there are any tech problems.
Click on the title page (left) to view a PDF of the article
---